A Place to Relax and Enjoy
The Little Paradise on the Indian Ocean
Located on the East Coast of Tanzania, Barry's Beach Resort is a luxury hotel situated on a quiet, pristine, white sand beach, surrounded by swaying coconut palms and wild vegetation, with bungalow style rooms, a swimming pool and two storey restaurant where you will enjoy a variety of sumptuous meals and amazing views of the sparkling blue waters of the Indian Ocean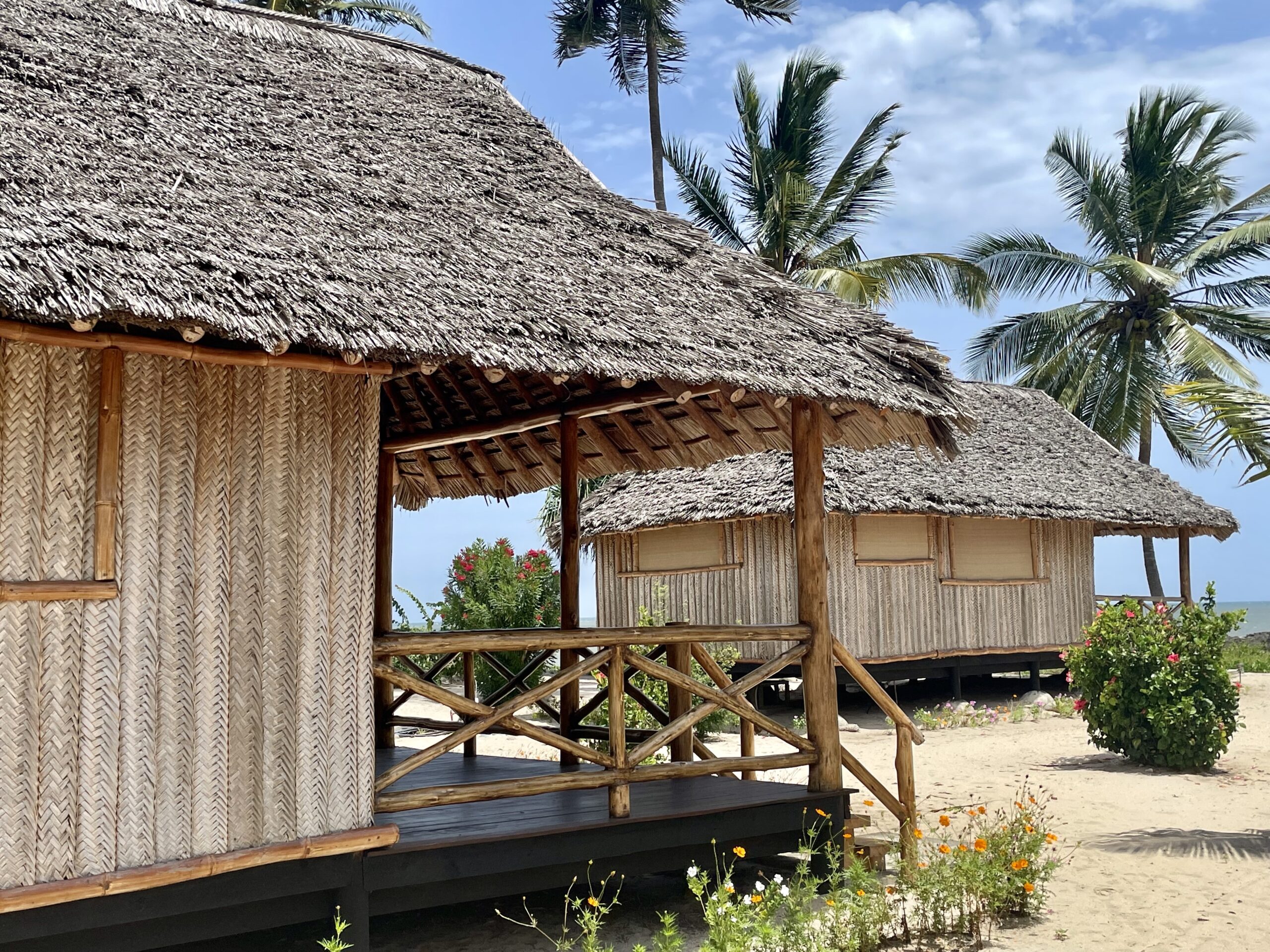 Bungalow Style Rooms
Let the sounds of the gently lapping sea and the rustle of the palm trees in the light breeze sing you to sleep.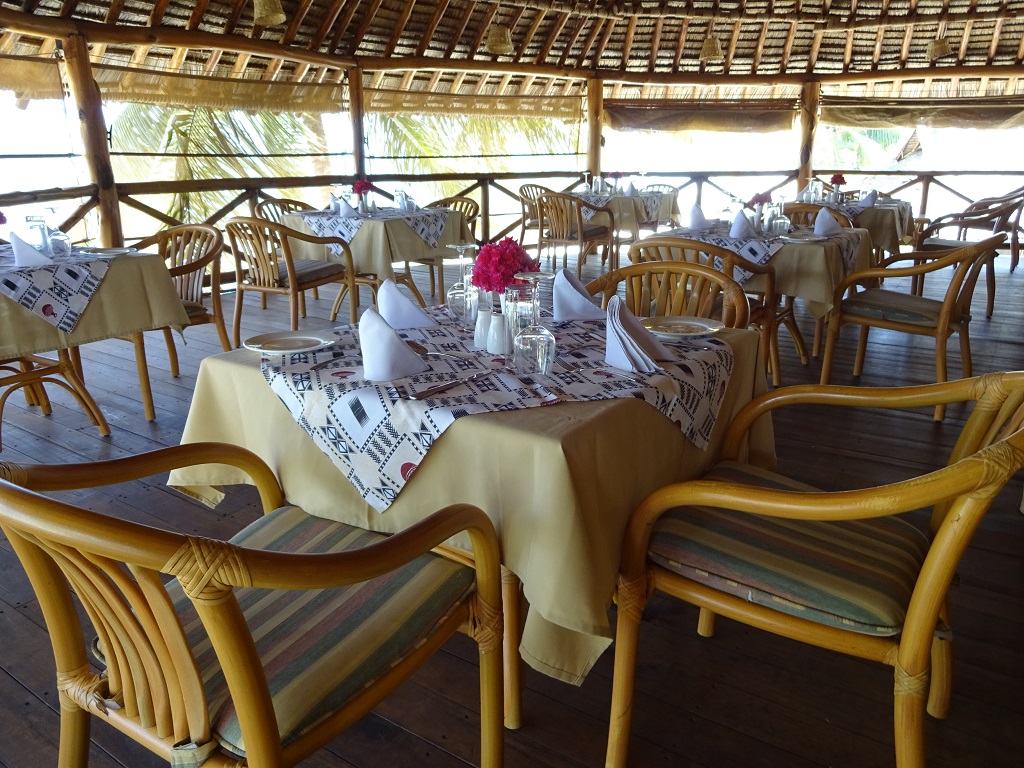 Bar and Restaurant
Enjoy the ocean view and refreshing breezes from our open, lower floor bar, and upper floor restaurant, just a few meters from the ocean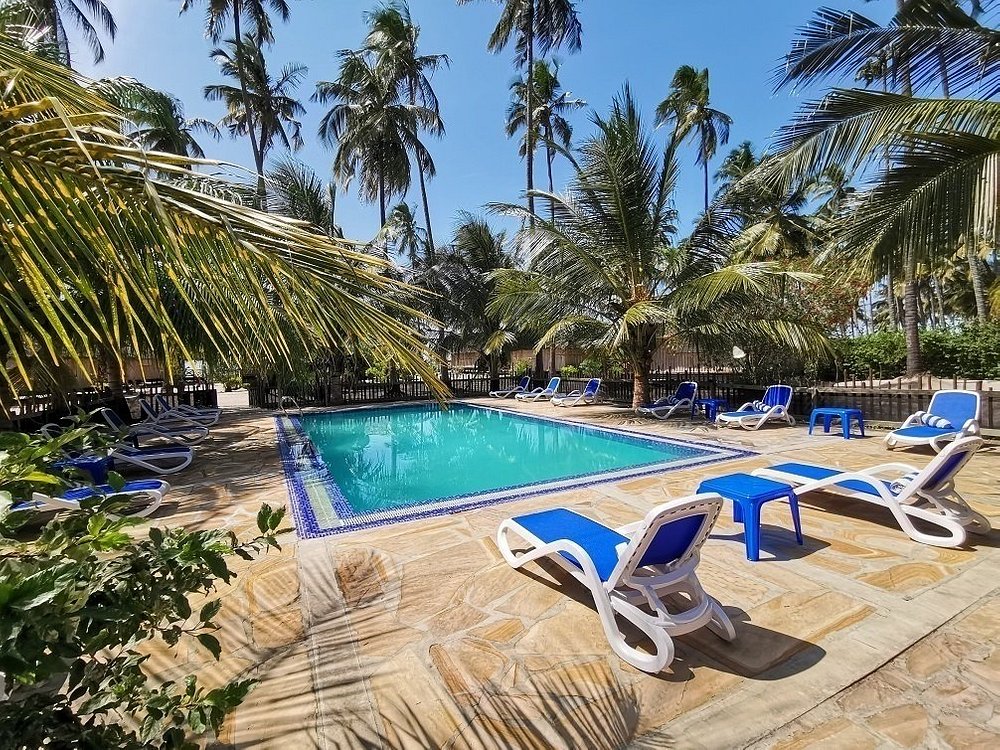 Swimming Pool
Feel the relaxation of a fresh water bath after a walk on the beach or simply lie down in our sunbeds while the sun tans your skin.
Our Pictures
Take a look at some beautiful pictures captured in and around our premises.
What Our Guests Say
We take pride in serving our guests with the best quality. Read what they say.
"Super nice, small beach resort on the coast south of Pangani. We were there in October and had wonderful 3 days. Deodata and her team leave nothing to be desired. Really great service! Deodota is the best! The food was individually tailored to our taste and very tasty. Bungalow right on the sea is recommended. The owner Barry is also a great guy! We'll be back - vacation for individualists and perfect for integrating into a round trip. Definitely drive through the Sadaani National Park if you come from Dar es Salaam. Thank you Deo and Team for your hospitality!"
"Everything was perfect! My beachfront cottage was very clean - no bugs or mosquitos due to the nice breeze. The whole resort looks brand new since everything is well maintained and even the sand is raked. For dinner, I chose filet steak with mashed potatoes. It came with a cream of vegetable soup served as a started with homemade bread. Desert was ice cream with chocolate sauce. In the morning I walked down the beach to the left and met a Masai guy sitting on his boat on the shore. Swimming was good at high tide right in front of the resort. The lounge chairs were very comfortable. It was interesting talking to Barry about how he built the resort. He's very much a hands on owner. After checking out I rode my motorcycle 16 km down the beach to the right during low tide to the next tide. Next time I'll try to pay a local fisherman a few dollars to take me out sailing."
"This is an amazing place due to Deodatha, the manager. From the moment you arrive she greets you and is at your service in a way that is not intrusive, but always available. The location is serene and a perfect escape for lovers, writers, or anyone wanting peace and beauty. Don't hesitate to place yourself in her capable hands and enjoy the fact that there are no fake Maasai beach boys hustling you for tours, trinkets, or love as in Zanzibar!"



"Barry and his team were very welcoming. They had a hot dinner ready for us at 2am when we arrived! And the food was delicious and generous throughout our stay. I still remember the brownie I had for dessert on our last night - one of the most delicious, decadent brownies I've ever had, even after traveling many places around the world. This a place for complete serenity and relaxation. The place is also very secure and private, you can completely relax on the beach at night with no worries. I wish Barry and his team well and hope to taste again those fluffy pancakes
with maple syrup!"
Plan an Unforgettable Experience in Pangani Today!
We can help you fit your stay and experience within your allotted budget.