We want to provide you with an environment so you can experience
the best while on holidays with us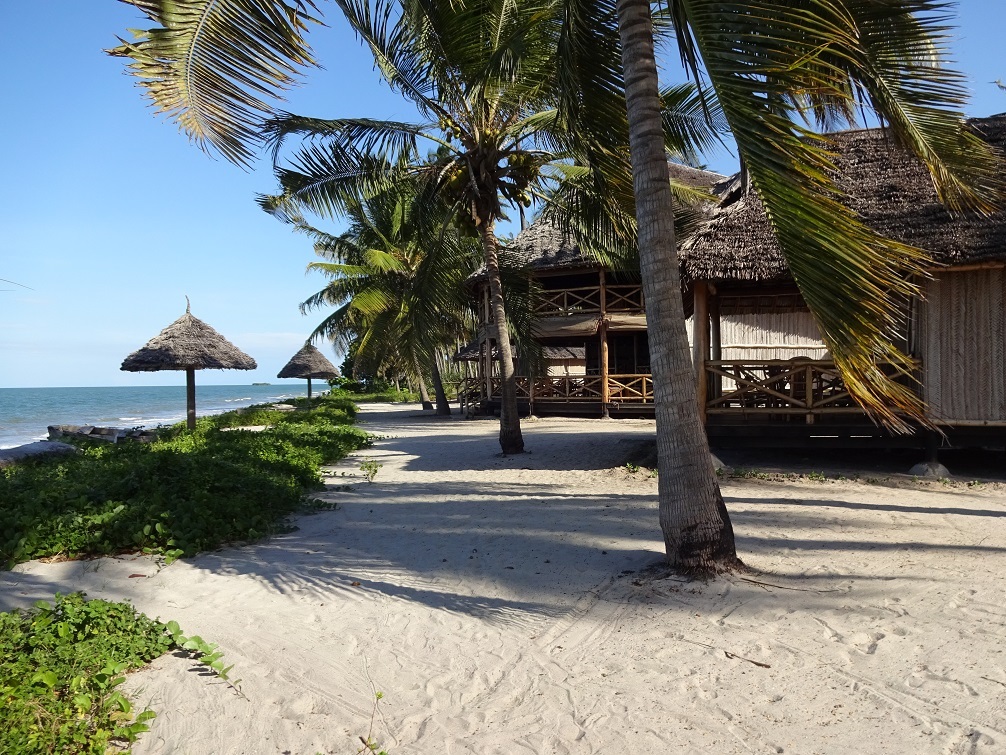 Taste the Best Local Recipes
Tanzania offers a wide variety of fresh ingredients and products that allow us to offer a healthy, tasty and balanced diet. Legumes, vegetables, meat, fish and fruits are sold daily in the local markets of the area.

Our chef is in charge of choosing the best products to cook a large selection of recipes with unique flavors and high nutritional value to please any palate.

Enjoy a refreshing drink in our restaurant/bar or try one of our fresh mango, passion or pineapple juices while enjoying panoramic views of the beach.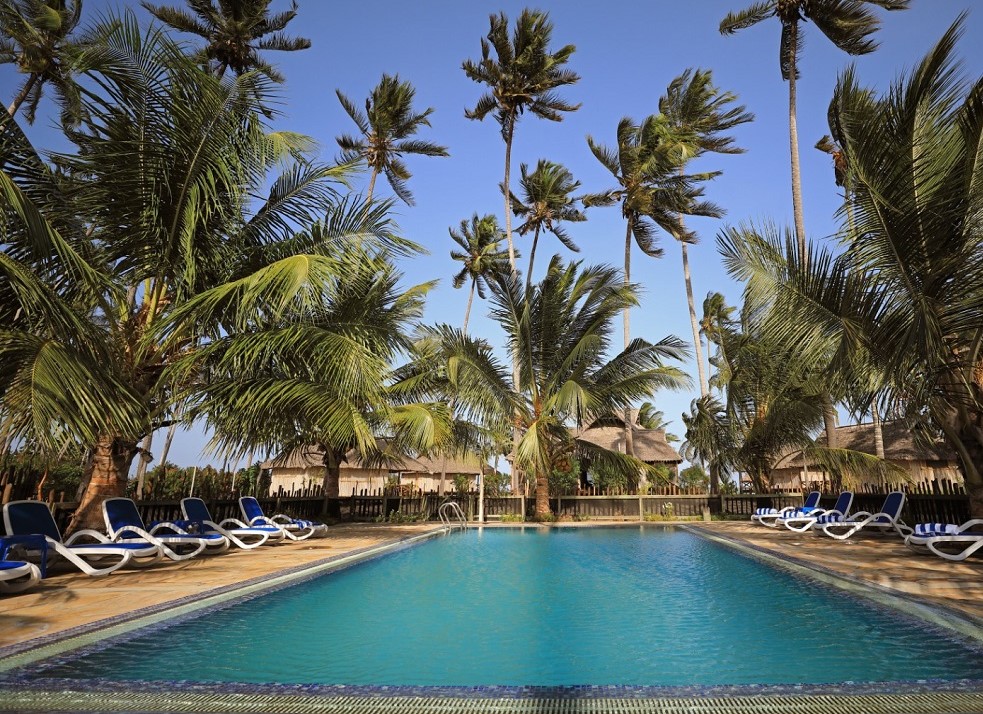 Camp in a Unique Spot
Our campsite includes roofed tent spaces, toilets, showers and electrical outlets.

Campers can share all of the hotel amenities while staying in our palm shaded campsite.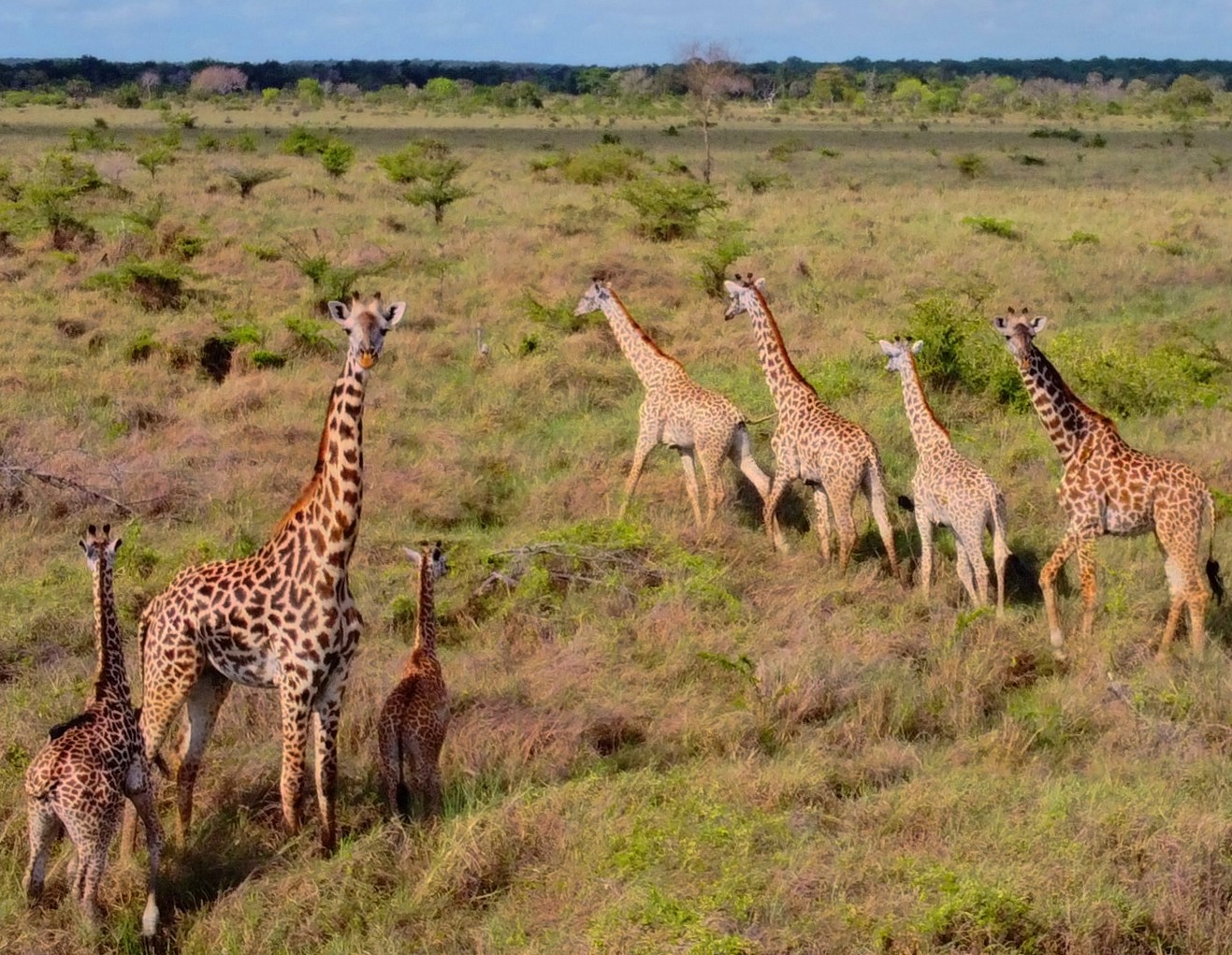 Experience the Life of Pangani
Pangani retains a local flavor as it has not yet been so exploited by tourism.

The resort is located 43 km south of the city of Pangani, so there is a lot of Pangani historical sites and Swahili culture for guests to learn and enjoy.

Taking a boat trip on the river to see the flora and fauna along the banks, as well as local agriculture, or diving at the island of Maziwe are some of the experiences that this place can offer.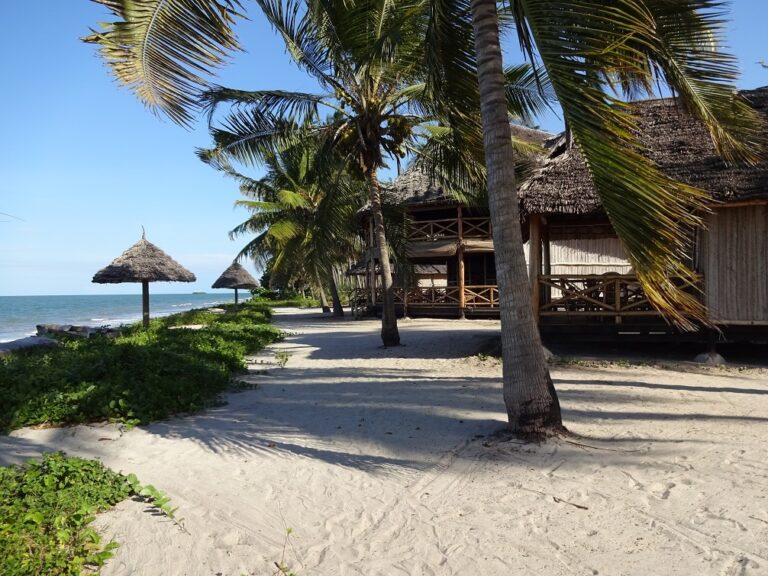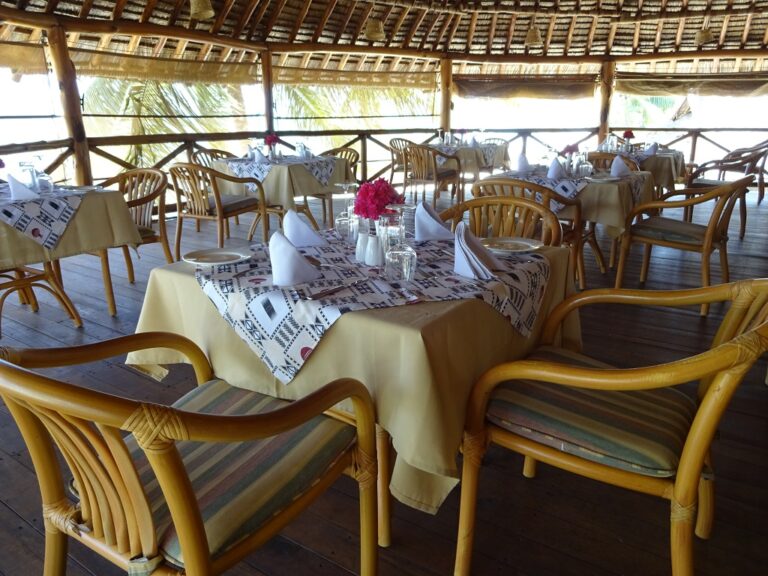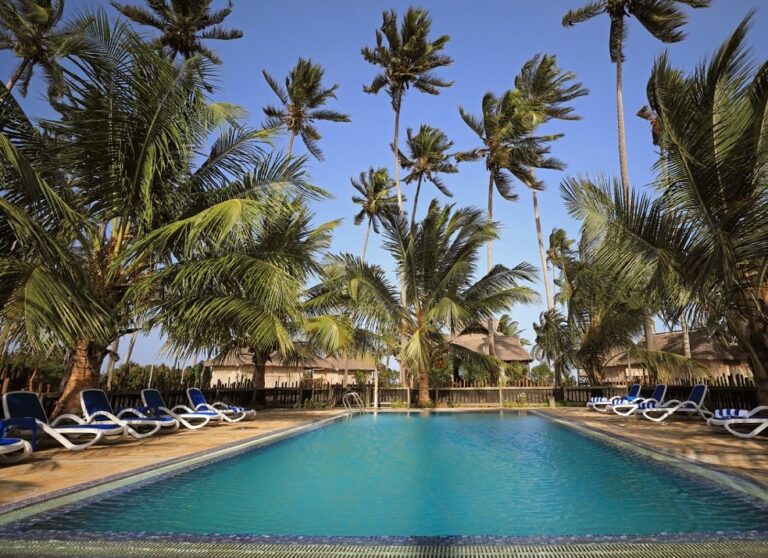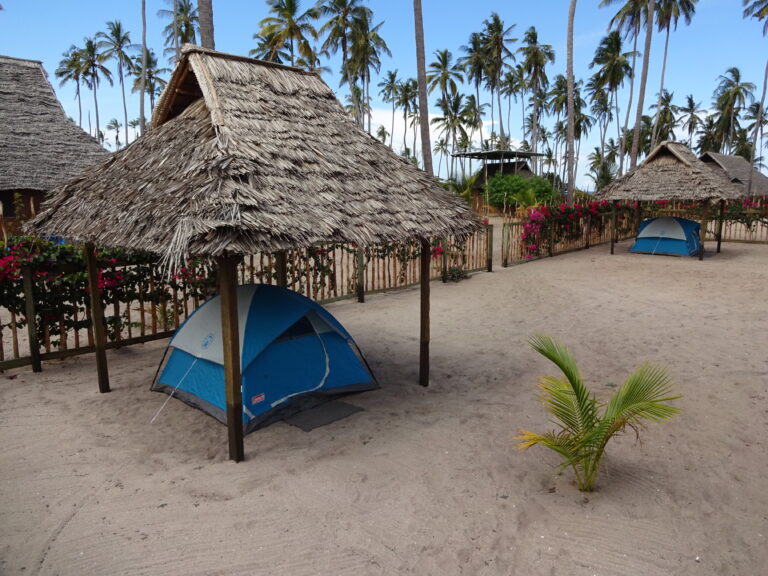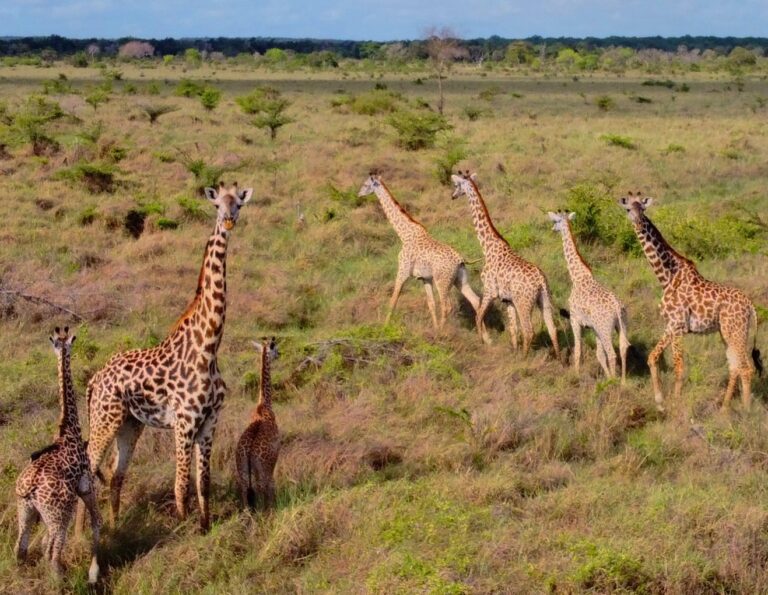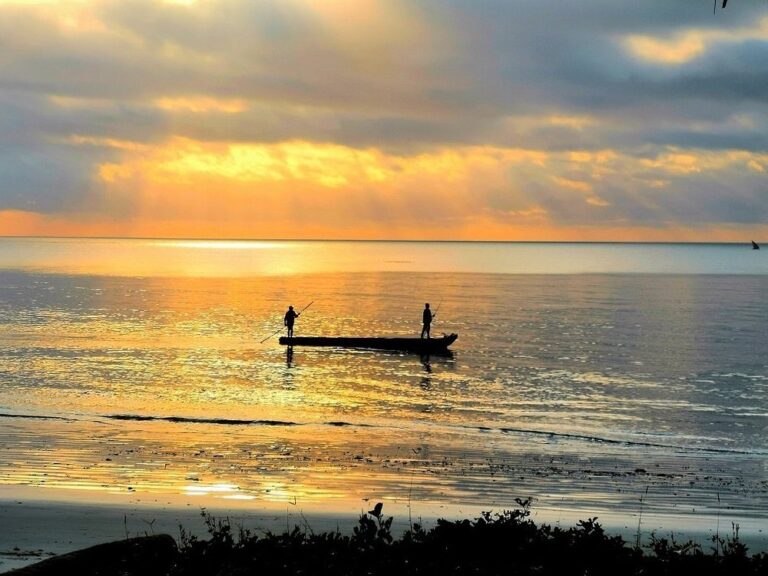 Feel like Home
Built with the highest quality standards, our bungalows have everything you need to make you feel at home while enjoying your vacation surrounded by coconut palms on the Indian Ocean.

We have seven different bungalows, equipped with king, queen and twin size beds, bathroom, shower, natural light and a private porch to facilitate the enjoyment of our guests.

Our area of beach is a relaxing secluded hideaway and a safe and quiet environment for families.

Allow our friendly, courteous staff to serve you while you relax on a sun bed under a swaying coconut palm while the dhows sail by on the sparkling blue waters of the Indian Ocean.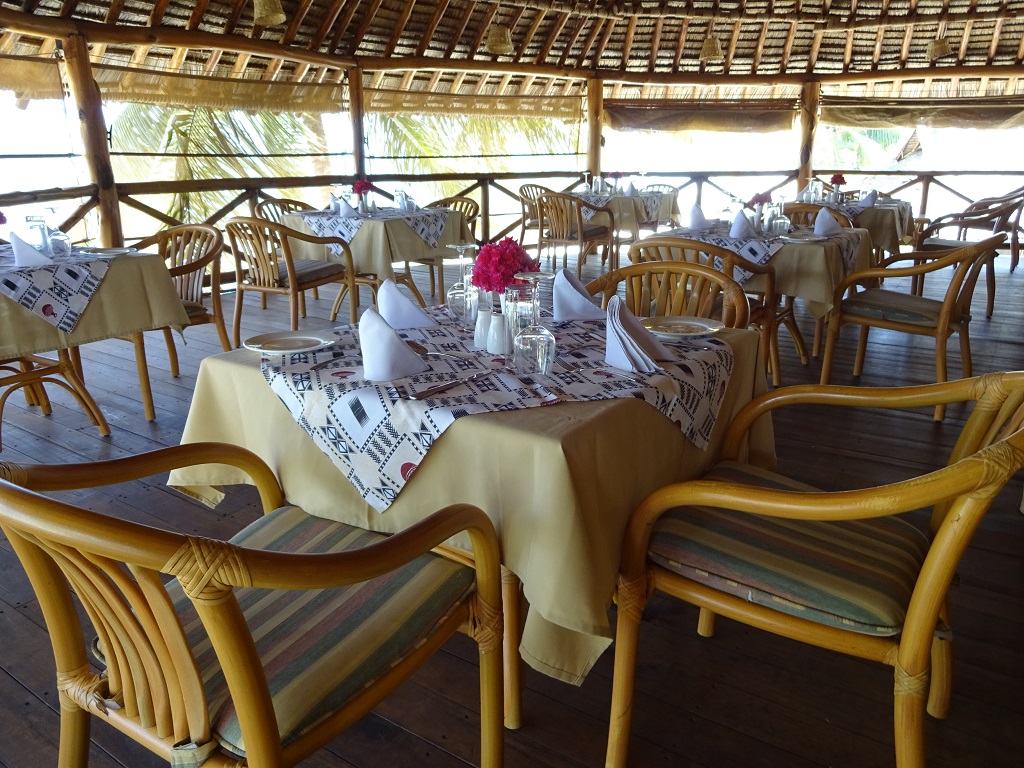 Swim, Relax & Enjoy
Swimmers have a choice of a refreshing dip in the warm waters of the Indian Ocean or our exquisite freshwater pool.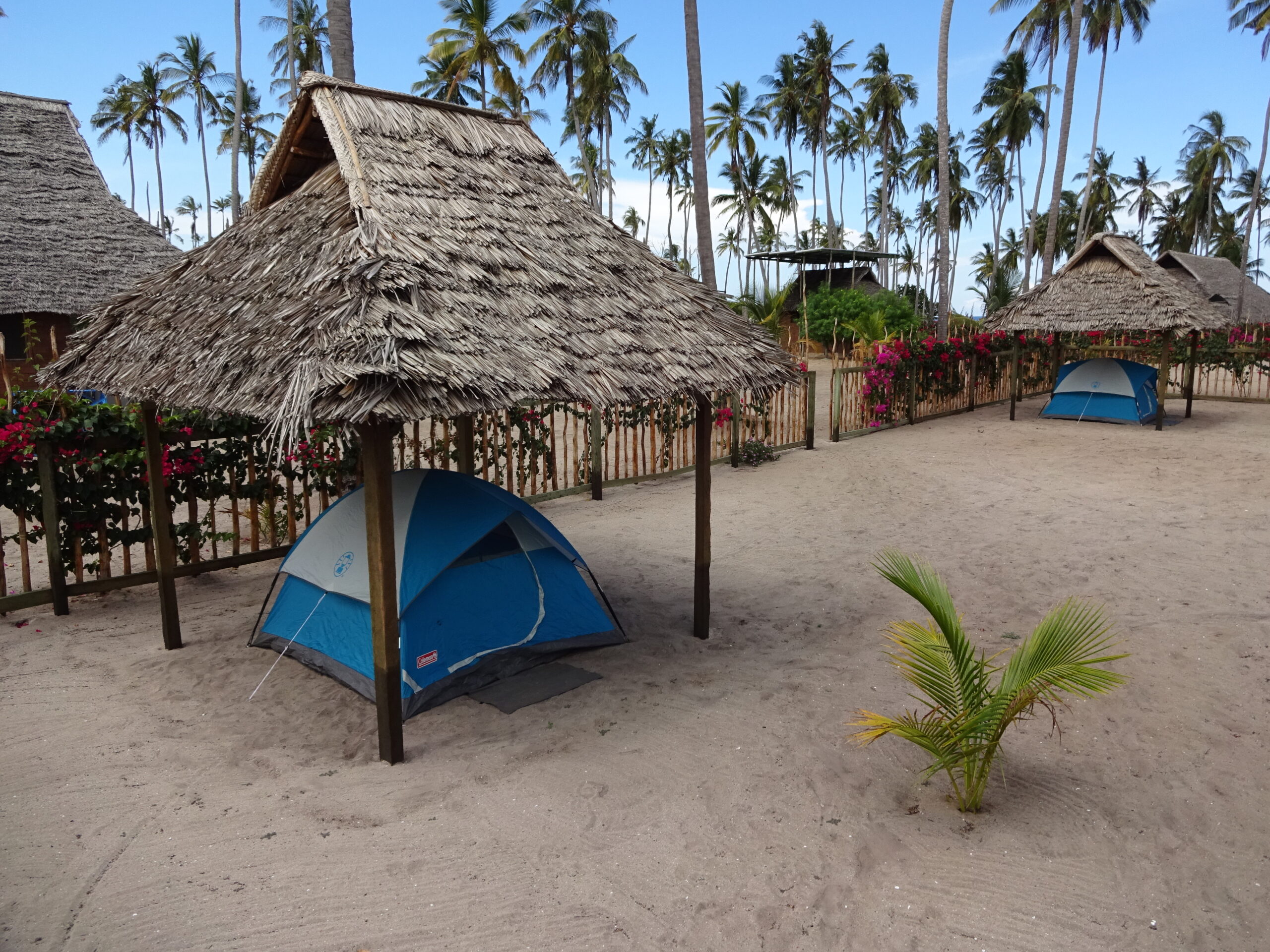 Explore the Wild of Saadani
Just 26 km north of Saadani National Park, our resort offers a perfect location for those wishing to visit the world's first and only coastal national park, whose wildlife includes four of the 'Big Five'.

With more than 1000 sq km, the Saadani National Park is unique as it gives the possibility of road and boat safari.

Lions, elephants, buffaloes, leopards, different types of antelopes and monkeys, hippos, wild boars, among others, live in this natural paradise where you can enjoy wildlife in a much less crowded and more affordable way than in Tanzania's most famous parks.

We can advise or even organize the game drive so that you can enjoy all the benefits that the park offers with the help of our professional guides who are experts in the area's wildlife.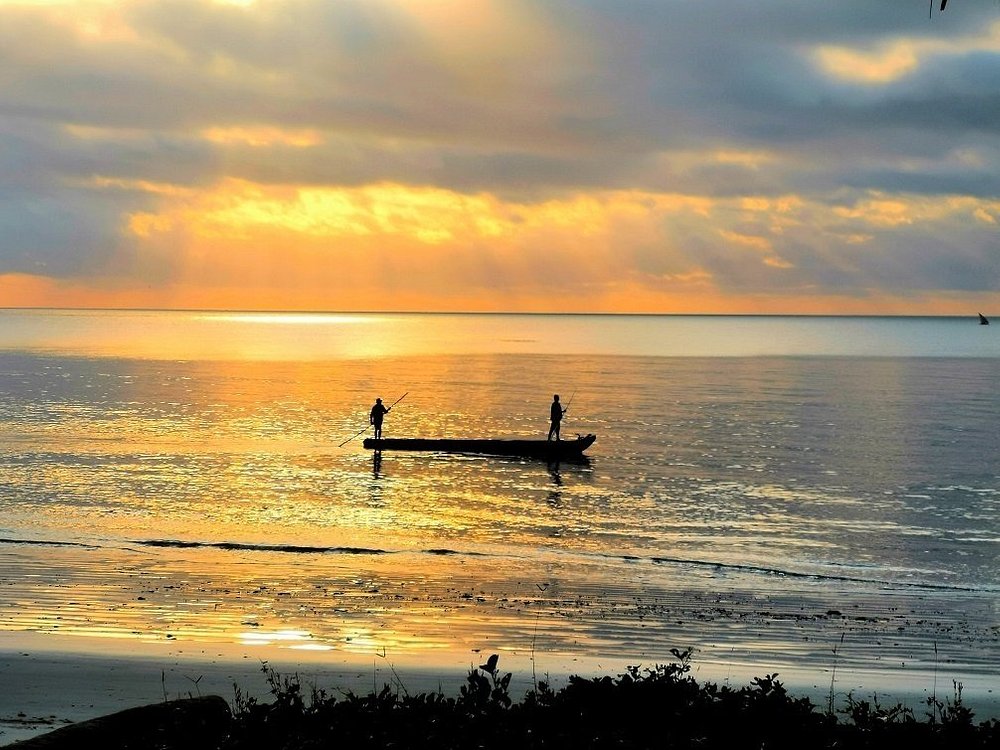 Plan an Unforgettable Experience in Pangani Today!
We can help you fit your stay and experience within your allotted budget.