We want to share a bit of our history so you can know us better
Barry's Beach Resort History
Barry spent his entire working life in the construction business in his native Canada.
Many of his projects were in remote areas of British Columbia, far from his home in the Okanagan Valley. To pass the time in the evening he took up reading as a hobby and in 1995 a friend gave him the novel "Blue Horizon" by African Author Wilbur Smith as a gift.
Barry was so impressed with the authors writing style and subject matter that he eventually read every book Smith wrote (27) and became interested to visit sub-saharan Africa.
In 2008 Barry sold his business and embarked upon a lengthy trip to South Africa, Botswana, Zambia and Zimbabwe. Traveling mainly by self-drive rented 4-wheel drive camper truck. In 2010 and again in 2011 he returned to Africa to tour Uganda, Kenya, Ethiopia and Tanzania. For more than 4 months each trip, traveling mainly by self-drive rented 4-wheel drive vehicle, camping in the National Parks, viewing and photographing the game and landscapes.
In November of 2011 Barry found Saadani National Park and the white sand beaches north of the park. After camping a few nights along the beach near here, some local people asked if he would be interested in purchasing their family plot, which is now the site of Barry's Beach Resort.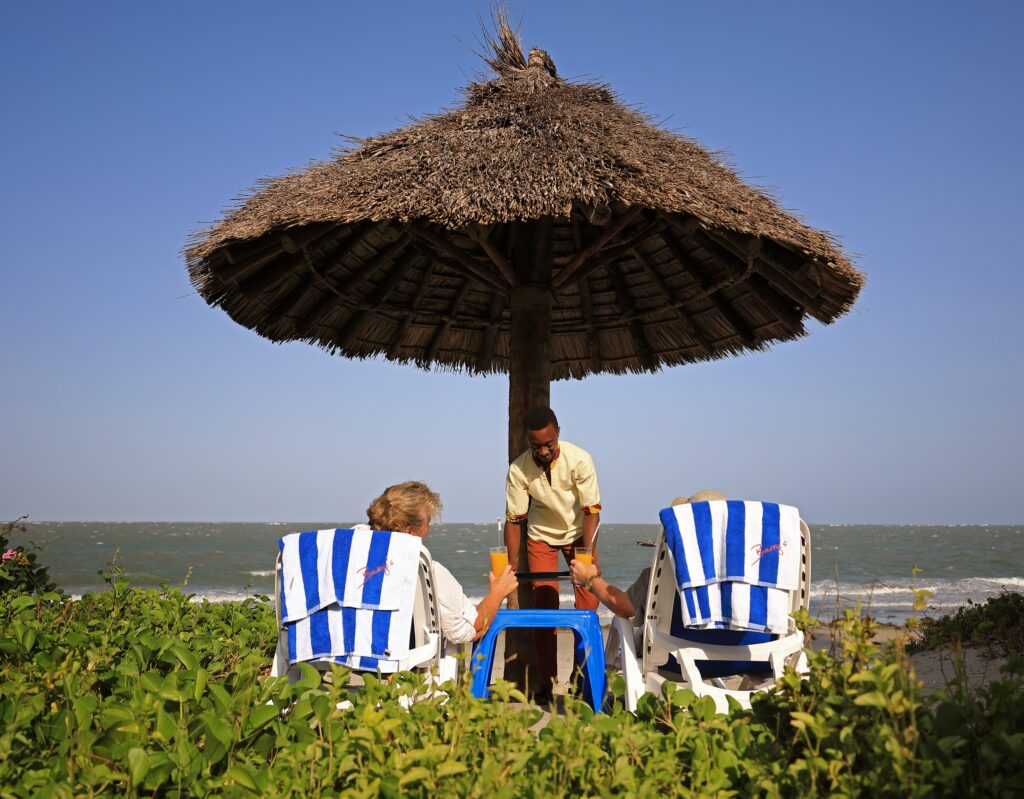 Plan an Unforgettable Experience in Pangani Today!
We can help you fit your stay and experience within your allotted budget.